Parents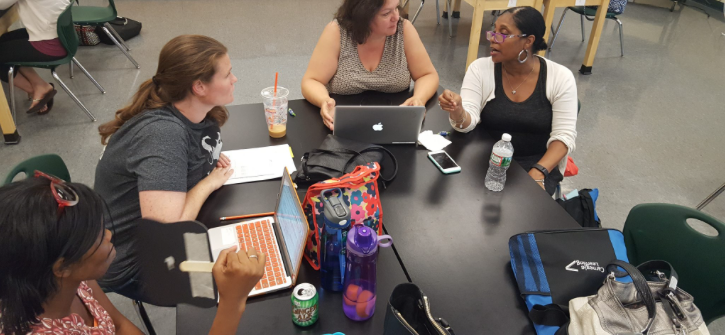 Home and School Connection
Our school has an active Home and School partnership. It is designed to provide the parents with information regarding the educational programs at our school and the workings of the School District. The meetings also provide the administration with the opportunity to obtain parental input and guidance on issues affecting the students at the school.
Please contact the main office for additional information regarding memebership and meeting schedules.
The School District of Philadelphia has requirements a student must meet in order to graduate or be promoted to the next grade level.
Important Contact Numbers
Parent Help Line: 215-400-4000 If you have questions about anything that affects your child.
Bully Hotline: (215)-400 SAFE
Citizens Crime Comission Tipline: Toll free (877)-345-TIPSTo report crime in our schools or in our communities
Join Home and School Council:(215)-400-6123
Right to Education Task Force:(215)-400-5151
Title l Parent Advisory Committee: (215)-400-4040 Forms
Franklin Elementary has many interesting activities for all of our students.
Extracurricular Activities Include:
Music Instuction-Grades 3-8
String Instrument
Wind Instruments
School Shows
Baseball Grades  6-8
Basketball Grades 7 & 8
Soccer Grades 7 & 8
Track Team Grades 6-8
Volleyball – Grades 6-8
Yearbook Committee Grade 8
Peer Mediation 6-8
Parent Documents